As of July 1st, 2011, Westport is using Single-Stream Recycling.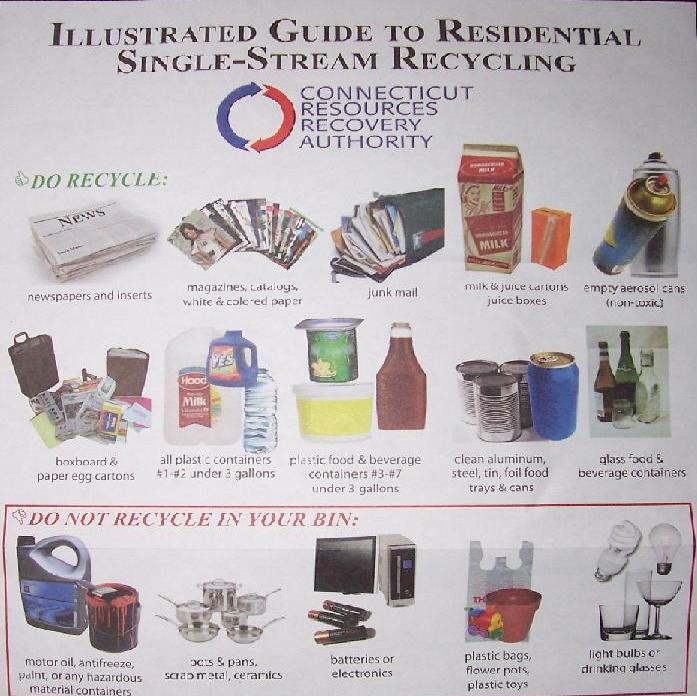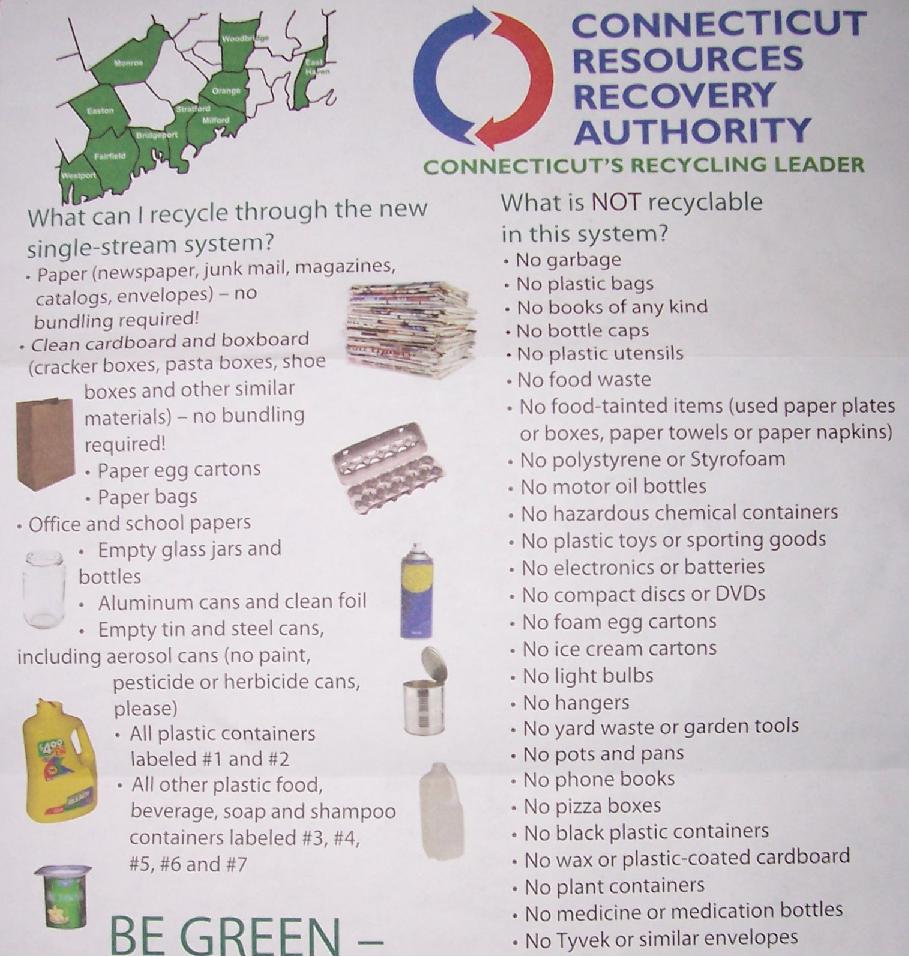 At the Transfer Station Recycling Center -
• Many items that are not recyclable in a residential bin may be recycled if brought to the
Town of Westport Transfer Station located at 300 Sherwood Island Connector. Included
are other metal goods such as barbecue grills (less tank), lawn mowers (less fuel/oil),
metal yard furniture, and basically any other type of scrap or unwanted metal item.
• Used motor oil, antifreeze, all household electronics, batteries of any type, and
fluorescent bulbs can also be recycled at the Transfer Station Recycling Center.
Please refer to the Town Web site (www.westportct.gov) for further details concerning recyclables and other
disposal needs.
Recycling Bins are available at Town Hall, Room 210 for $10. Any questions should be directed to the
Department of Public Works. Call 341-1120.
Information has been used from CRRA website. We do not claim rights to any material posted.